This No Bake Easy Fudge recipe made with chocolate chips, sweetened condensed milk and touch of cinnamon is the only fudge recipe you'll ever need!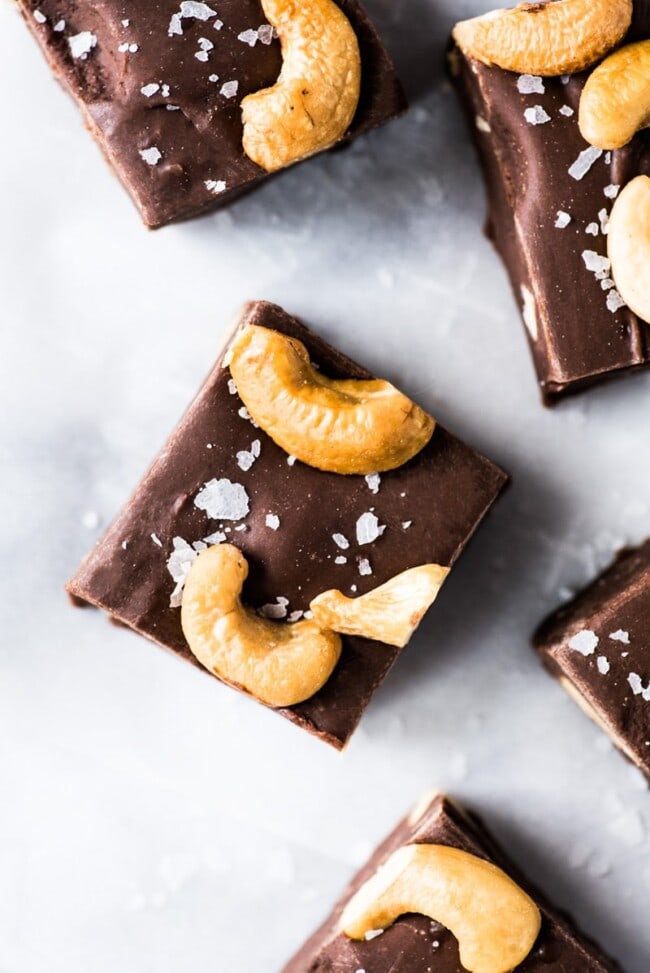 ▢1 14-ounce can sweetened condensed milk

▢1 1/2 cups semisweet chocolate chips

▢1 tablespoon unsalted butter

▢1/4 teaspoon vanilla extract

▢1/2 cup unsalted chopped nuts, plus more for topping (I used cashews and walnuts)
INSTRUCTIONS
Line the bottom of a 9x9 inch baking pan with parchment paper or cling wrap so that comes over the sides of the pan, and spray with non stick cooking spray.
 In a small saucepan over low heat, add the butter and melt.
Add the chocolate chips, sweetened condensed milk and whisk together until mostly melted.
Add the sea salt, cinnamon and vanilla extract. Whisk until everything is combined and melted together.
Remove from heat.Add the chopped nuts and fold into the melted fudge.
Transfer the fudge mixture into the prepared baking dish, top with more nuts if desired, cover and refrigerate for 2 hours until firm and set.
 Cut into 16 squares and enjoy!
Credit: https://www.isabeleats.com/no-bake-easy-fudge-recipe/