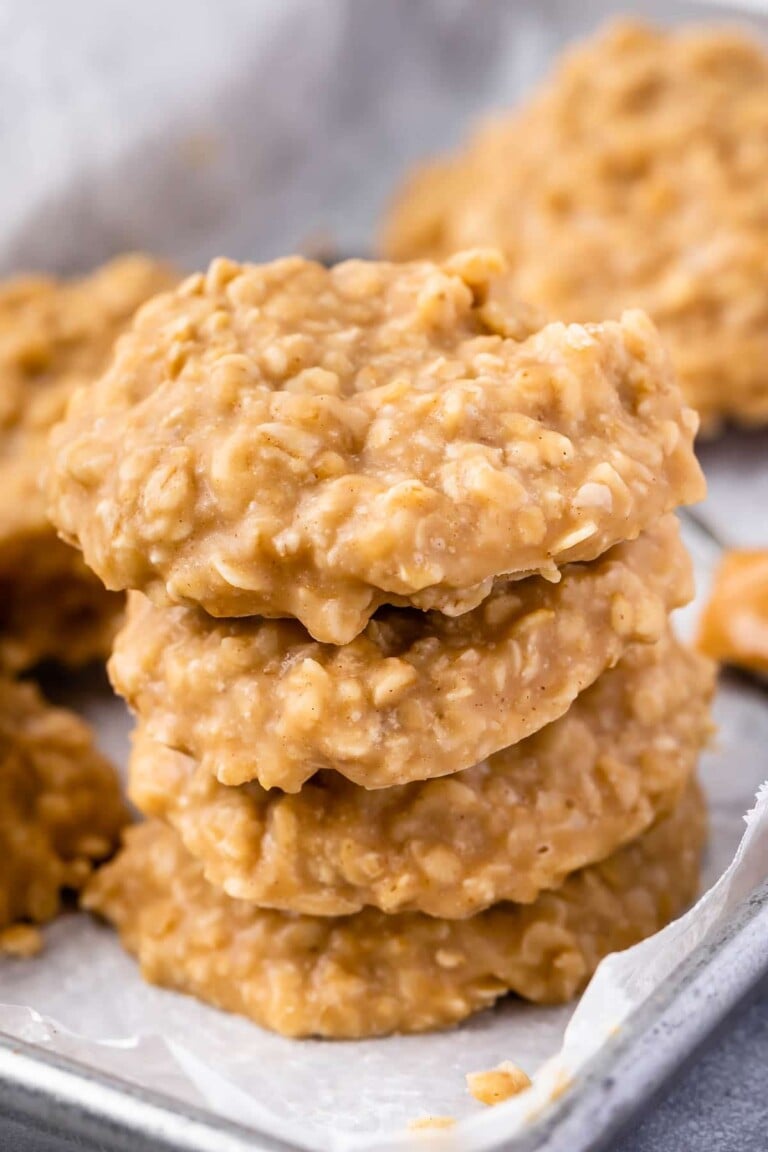 ▢½ cup (113g) unsalted butter diced

▢1 ¾ cups (350g) granulated sugar

▢½ cup (118ml) nonfat milk

▢½ cup (133g) creamy peanut butter

▢1 teaspoon vanilla extract

▢3 cups (243g) quick cooking oats
Line two cookie sheets with parchment paper.

It's very important that all your ingredients are measured and ready to go before you start and make sure you've read the directions before making these cookies. The process goes fast!

Melt the butter in a 3-quart saucepan over medium heat. Stir in the sugar and milk. Whisk until smooth then bring to a boil and cook for about 1 ½ minutes, stirring occasionally. NOTE: you MUST boil them long enough or they will not set. To be sure of this, boil the mixture until it reaches 230°F on a candy or instant read thermometer. If you do not have a thermometer, this will take about 1 ½ minutes on medium heat.

Remove from heat and stir in peanut butter, salt, vanilla, and oats.

Use a cookie scoop to drop 2 tablespoon size balls of cookie mixture onto the prepared baking sheets. Let sit to set or chill to harden quicker.